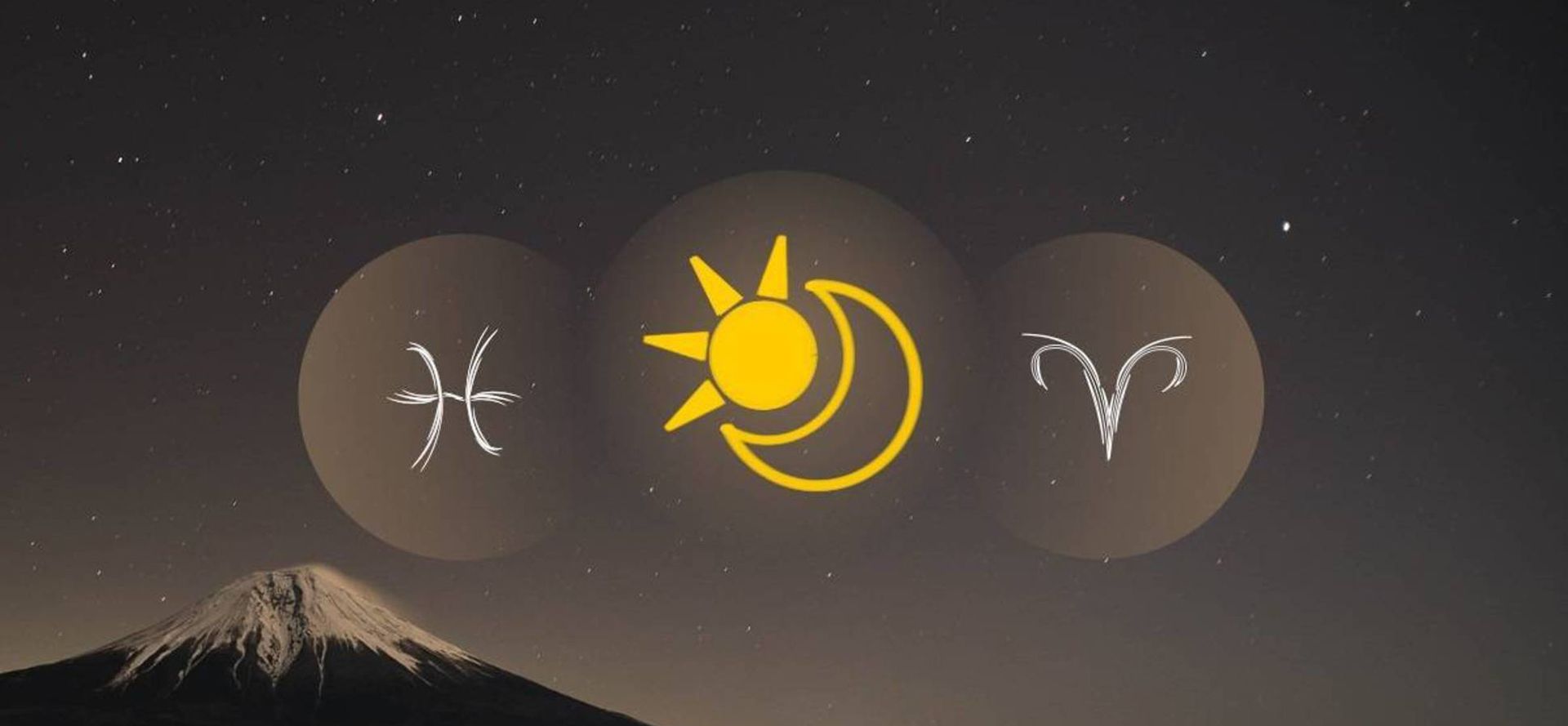 Pisces sun Aries Moon are people with a balance of strength and serenity. They are also charming and have powerful emotions. They are intuitive and courageous, and they fight for what they believe in no matter the stakes at hand. People born with Pisces in sun Aries can be romantics at heart but can also be victimizing. They are like babies with strong hearts who want nothing but care and attention. Learn more about this zodiac, their personality, characteristics in love, and more from this article.
Personality Traits
The Pisces trait in them is shy, observant, and timid while the Aries trait holds the strong exterior shell of their personality. Together, a person with Pisces in sun Aries in moon can both be calm and aggressive at different times. Their temperament can sometimes be contradicting which leaves a person who can both be reflective and intense. A person with Pisces sun Aries moon often overreacts when things don't go according to plan and they might become impulsive. But they are also principled and caring when the Pisces in them come to life.
Pisces in sun Aries in moon people are also great observers who have uncanny instincts and great intuitions. But their constant self-doubt and low self-esteem sometimes canter their desire for self-expression. Though they want to stand up for what they believe in, many times, they question themselves. However, when it gets down to it, a Pisces sun Aries moon will stand by and for you no matter the circumstances. They are great friends and are super supportive. Despite their strong values, this personality can take risks.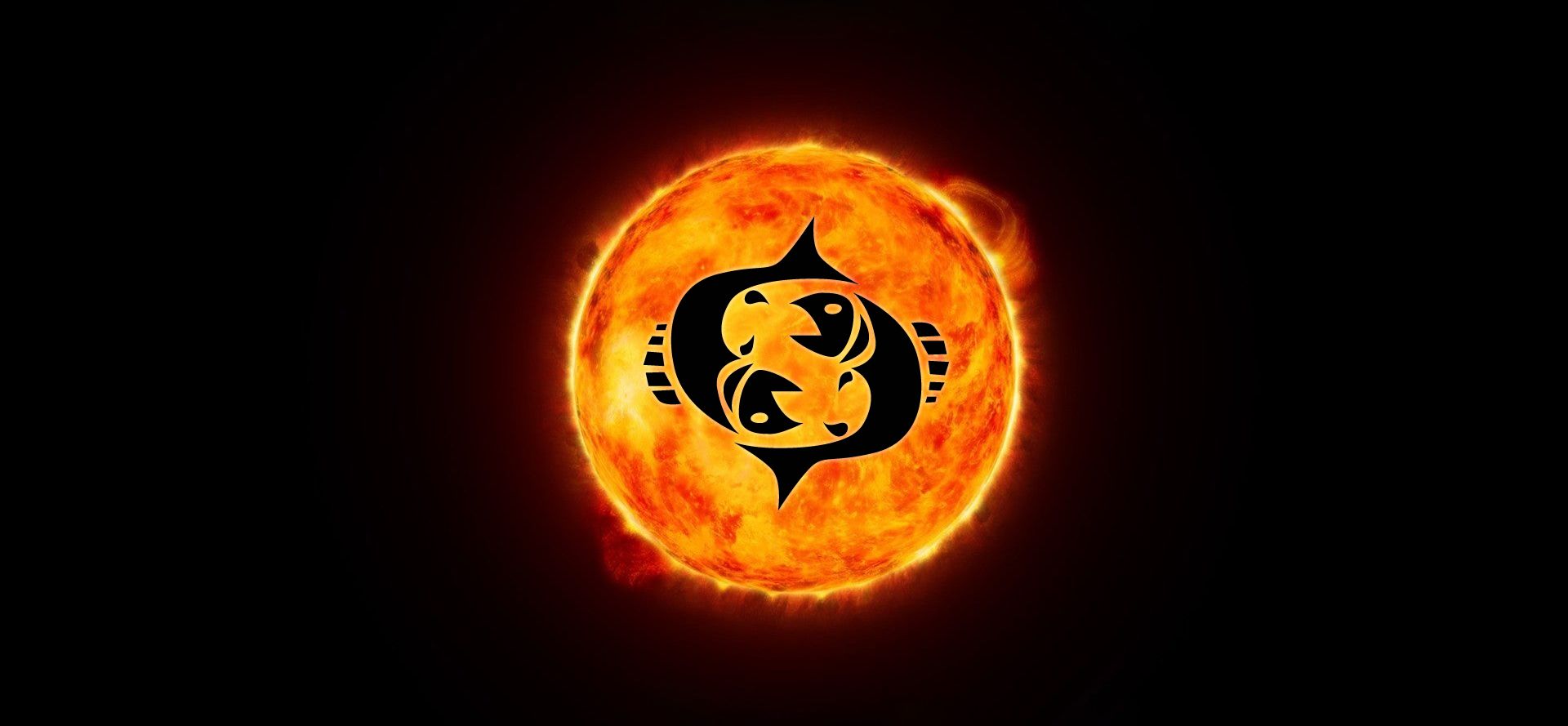 When it comes to the professional world, Pisces is clever and very good at negotiating. They can get what they want using their irresistible charm and wit. They are dream chasers and are not scared to have a little fun when needed. There is nothing a Pisces in sun Aries in moon cannot do. They can serve people and can also lead. They can make good doctors, managers, businessmen and women, and engineers. They can also fit into the creative and artistic world quite easily. As a result of their strength in character and powerful emotion, a Pisces sun Aries moon can thrive almost anywhere.
Characteristics Pisces Sun Aries Moon in Love
People born with Pisces sun Aries moon might not have the most patient characteristics in a relationship. They are more agitated and filled with emotions. Though they are caring, they get easily offended. What they need is a partner who is totally honest, direct, transparent, and serves them all the attention in the world.
Since they can have a sudden rush of intense emotions, they need someone who can handle that rush without stepping on a toe.
However, Pisces sun Aries moon people are romantics with a craving for comfort and a little crazy. They know how to connect with their partner on a deep level and they hate superficial relationships. With a Pisces in sun Aries in moon partner, trust is easy to break and hard to rebuild.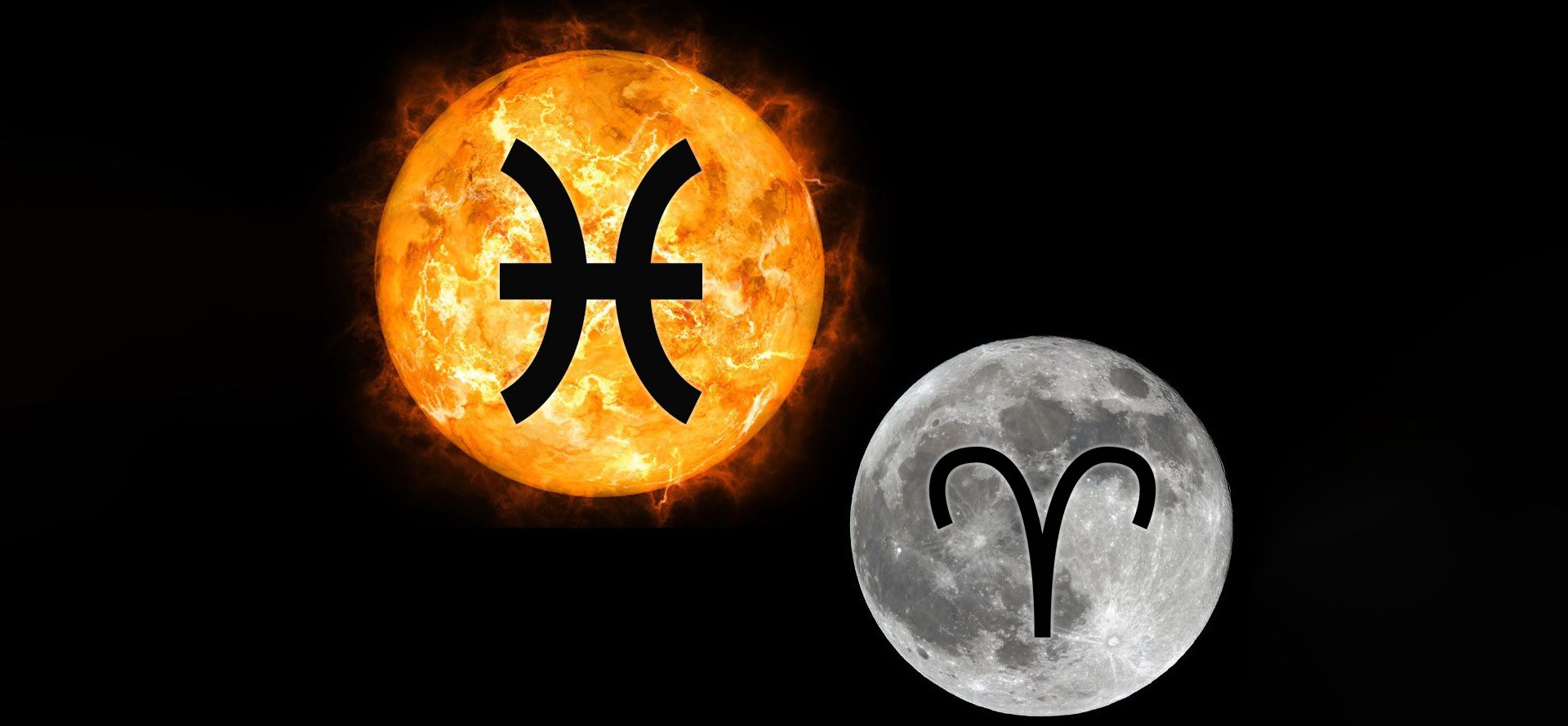 Pisces Sun Aries Moon Man
The Pisces in sun Aries in moon man is determined, self-impulsive, and might be too much of a dreamer. He has goals set for himself and he will do all he can to reach them. He doesn't necessarily have to be in power but he has values and he is not set to let them down for anyone. The Pisces sun Aries moon man is of a good heart but he tends to hurt people unintentionally with his impulsive and sometimes nasty behavior. But he is kind at heart and does not mean harm. Though a Pisces sun Aries man is quiet and peaceful, he can switch sides if he feels hurt or betrayed.
Pisces Sun Aries Moon Woman
The Pisces sun Aries moon woman is a ravishing, feminine yet stubborn, and idealistic woman. She is usually full of talents but she naturally doubts herself repeatedly that she ends up being in the background or behind the scene. But if she does express herself freely as she would want, fame won't be so far away. The female Pisces in sun Aries in moon is direct and passionate. She is also determined, empathetic, and sensitive. The only advice for a Pisces sun Aries moon woman is that she should be more confident and secure in herself and her capabilities.
Conclusion
Zodiac sign Pisces in sun Aries in moon is a very interesting sign with two contradicting yet complementary personalities. Agitated as lovers, they can be shy and stubborn. They are also very good observers and have good intuition. Their emotions are strong and can sometimes be too overwhelming and that leads to overreaction and emotional explosion. A common trait is that they doubt themselves and their abilities but treat a Pisces sun Aries moon man/woman right and you would be cared for specially.
Your Personal One-to-One Consultation
You can find out what to expect from each of your days and how to make the most of it with our free 3-minute reading.
Get your Free 3-minute Psychic Reading + 50% Off your First Session! Call and speak to an advisor today.
Tags: astrological predictions, moon in 5th house, sun in 5th house, gemini man in love with aquarius woman, when a capricorn man is done with you, uranus in the 2nd house, how to make a sagittarius man chase you, pisces in sun capricorn in moon, sun in libra moon in aries, when a gemini man kisses you, pisces guys in bed, uranus in aquarius dates, jupiter in 11th house, venus in first house, gemini sun and capricorn moon
Recommended